Take a walk on the wild side in Vietnam, a country overflowing with outdoor adventures. Go kitesurfing off the rugged coastline, scale mountains for spectacular views, or burrow inside the world's largest caves — so much awaits you in Vietnam's wonderful outdoors.
12 of the best adventure activities to experience in Vietnam (Part 2)
7. Caving in Phong Nha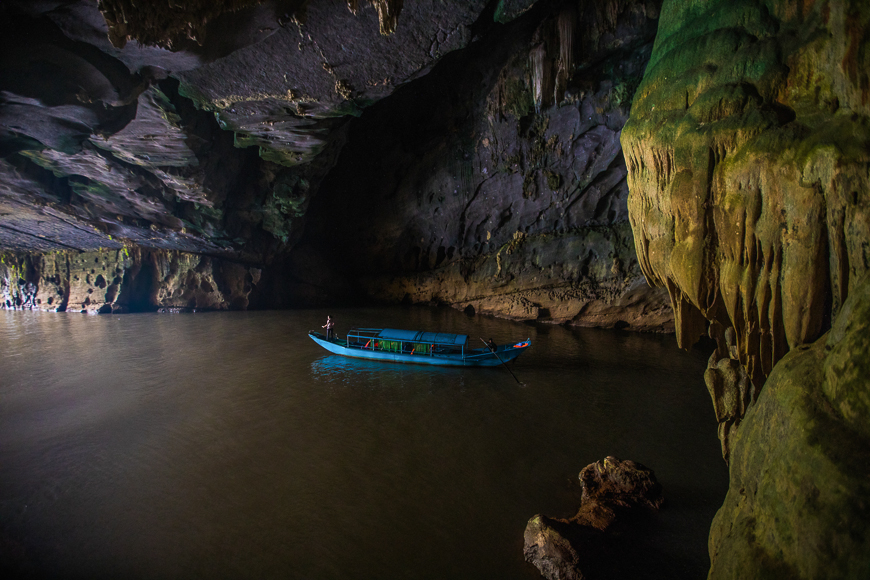 Did you know Vietnam is one of the world's top caving destinations? Phong Nha is a rising adventure tourism destination and is home to the biggest caves on the planet, including Hang Son Doong, Hang En, and Hang Pygmy. You can arrange multi-day expeditions to all three of these cave kingdoms with Oxalis or Jungle Boss. Phong Nha has more than 300 caves to suit all types of travellers. For family-friendly half-day experiences, delve into Paradise Cave or Dark Cave. For subterranean swimming, nocturnal climbing, and jungle camping, consider the Tu Lan Cave system or Tiger Cave series.
8. Kayaking in Nho Que River of Ha Giang
Our first trip to Nho Que River
Ha Giang has been booming in tourism in recent years. It is famous for its macnificent mountain scenery and kindred inhabitants – most of them are people in different ethnic groups. You can go motorbiking in the winding road, comtemplating stunning view of rock formation and golden terraces or trekking to remote villages to learn about the local cultures, or you can do something different. With the development of infrastructure, you can now access Nho Que River and experience kayaking in the most beautiful river in the Northern of Vietnam. SUP Tour Vietnam is the first tour organizer in Nho Que River. We offer paddling and camping tours, starting from Dong Van. In addition, we have kayak rental services in Meo Vac for those who are too busy for a tour. Check out the links to see our itineraries and price.
9. Canyoning in Dalat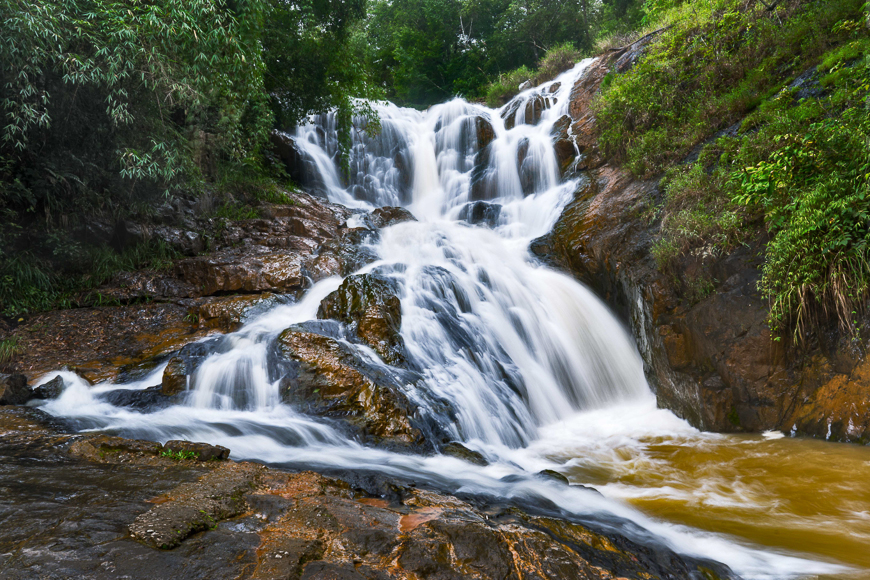 A charming mountain town with a fresh spring climate, Dalat is quickly becoming a popular destination for nature lovers. The town is enveloped by a network of lakes, rivers, and waterfalls. Together these set the scene for canyoning, a daring combination of hiking, scrambling, swimming, climbing, and abseiling. Dalat's canyoning tours adhere to international safety standards, so you can feel secure as you climb down gushing waterfalls and plunge into natural rock pools — an activity you won't soon forget. Hello Dalat takes advantage of the near-limitless opportunities in the area by hunting out river canyons offering the most exciting experiences.
10. Hiking in Pu Luong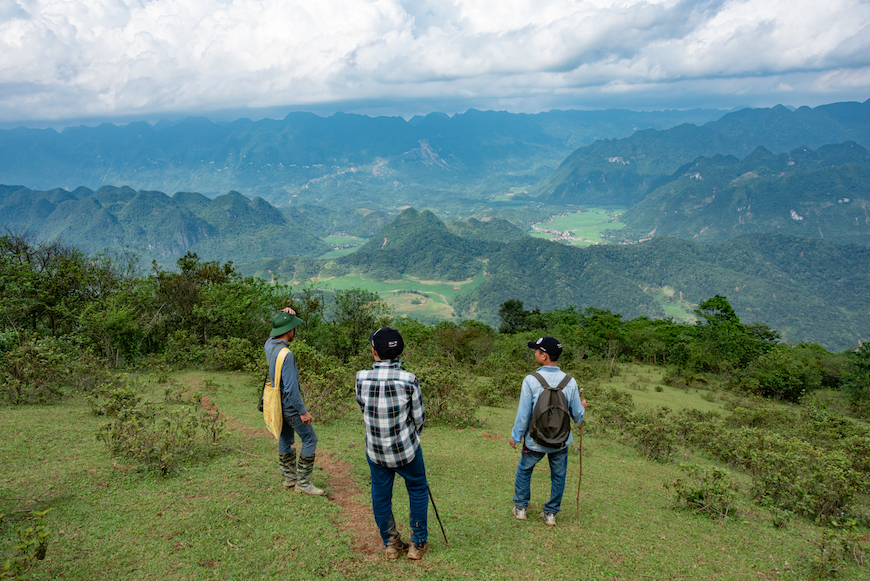 You'll find superb hiking opportunities across the northern highlands, especially in Pu Luong, a nature reserve southwest of Hanoi. Ringed by dramatic mountains that dominate the horizon, Pu Luong blends all the features that make the highlands of Vietnam so appealing. Strap on your hiking shoes and to tackle misty rainforests, cascading rice terraces, and remote minority hamlets. Afterwards, reward yourself with a cooling dip in one of the rock pools or waterfalls that flow through the reserve.
TIP: Base yourself in the villages of Ban Hieu or Ban Don, where your hotel or homestay can arrange hiking excursions you can tackle by yourself or with a guide.
11. Kitesurfing in Mui Ne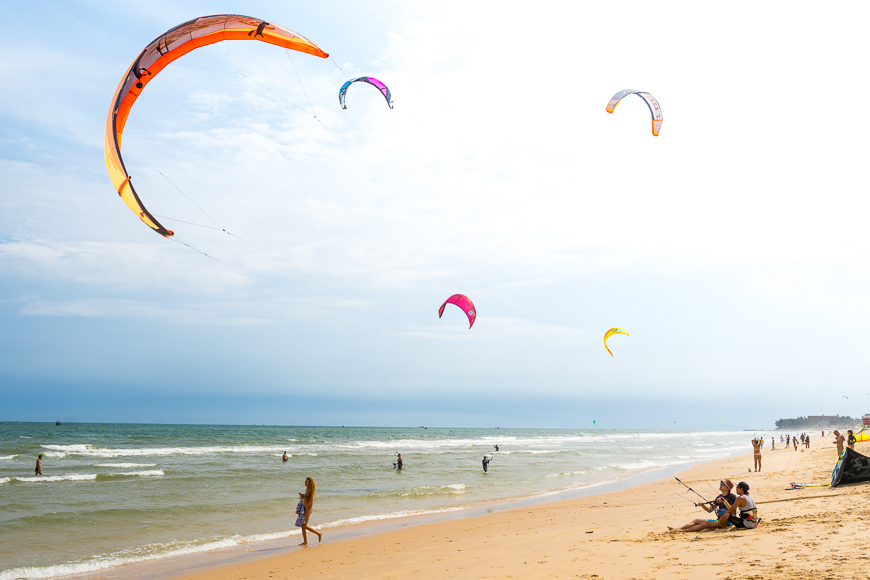 Who says beach holidays are boring? If you like a dose of excitement with your vacations, take up kitesurfing in Mui Ne. This stretch of golden sand is graced with blue waters, year-round sun and steady winds. Mui Ne is Vietnam's leading hub for watersport fiends, especially kitesurfers. Kitesurfing schools in Mui Ne offer comprehensive classes for every level. If you're a beginner, they'll show you the ropes. If you're a seasoned kitesurfer, you can learn new tricks in one-on-one sessions. Get started with Kitesurf Vietnam, one of Mui Ne's best-established outfits.
12. Rock climbing in Da Nang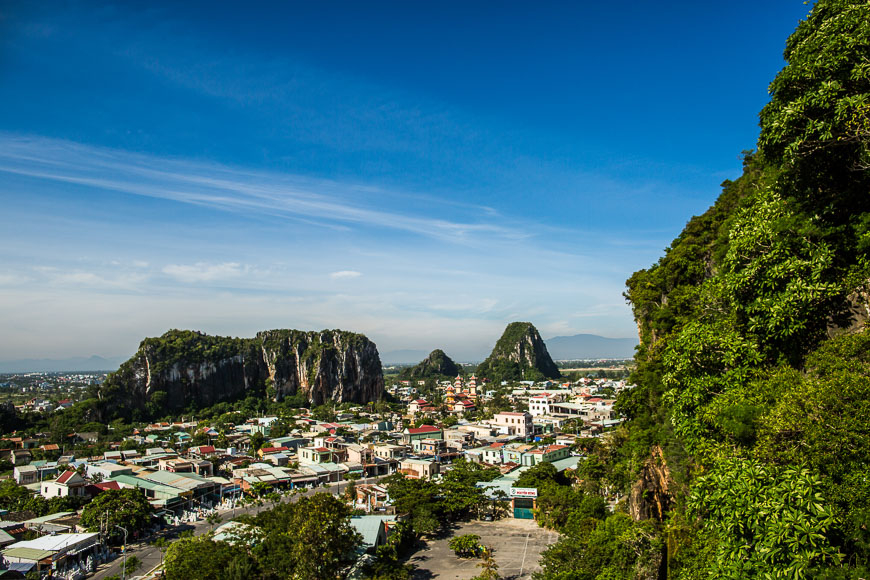 Danang beams with bright city lights and sandy beaches, but the surrounding mountains also make it an exciting destination for outdoor enthusiasts. The Marble Mountains are a cluster of five karsts that rise up from the plain just south of the city. Each karst represents an element, and the steep surfaces of the Water Mountain are ideal for vertical pursuits. Scale the karst and you're rewarded with spectacular views of the sweeping coastline, the jungled Son Tra Peninsula, Hai Van Mountain Pass, and Cham Islands. Get in touch with Phat Tire to start planning a climb.
Source: vietnam.travel
YOU MIGHT BE INTERESTED IN
 See Five reasons to travel with an inflatable SUP
Find out How Safe is it to Travel in Vietnam
12 Of The Best Adventurous Activities To Experience In Vietnam (Part 1)